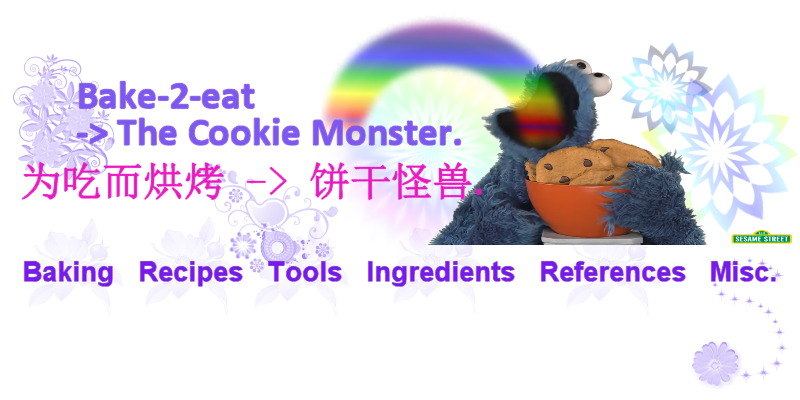 *Welcome.*
Hi, thanks for visiting.
Here is another blog among many blogs that are about bakings.
I'm a hobbyist. And I bake to eat. I love cookies & you can definitely call me a cookie monster.
I bake from recipes I searched online. There ain't much in my collection, however, the recipes I collected are very simple, with success confirmed!
As I am new to baking, & if you are too, this is the correct place for you to look at the simple & delicious recipes.
To see the recipes, please click on baking after being directed to the new page.

Jannis
10 May 2014.